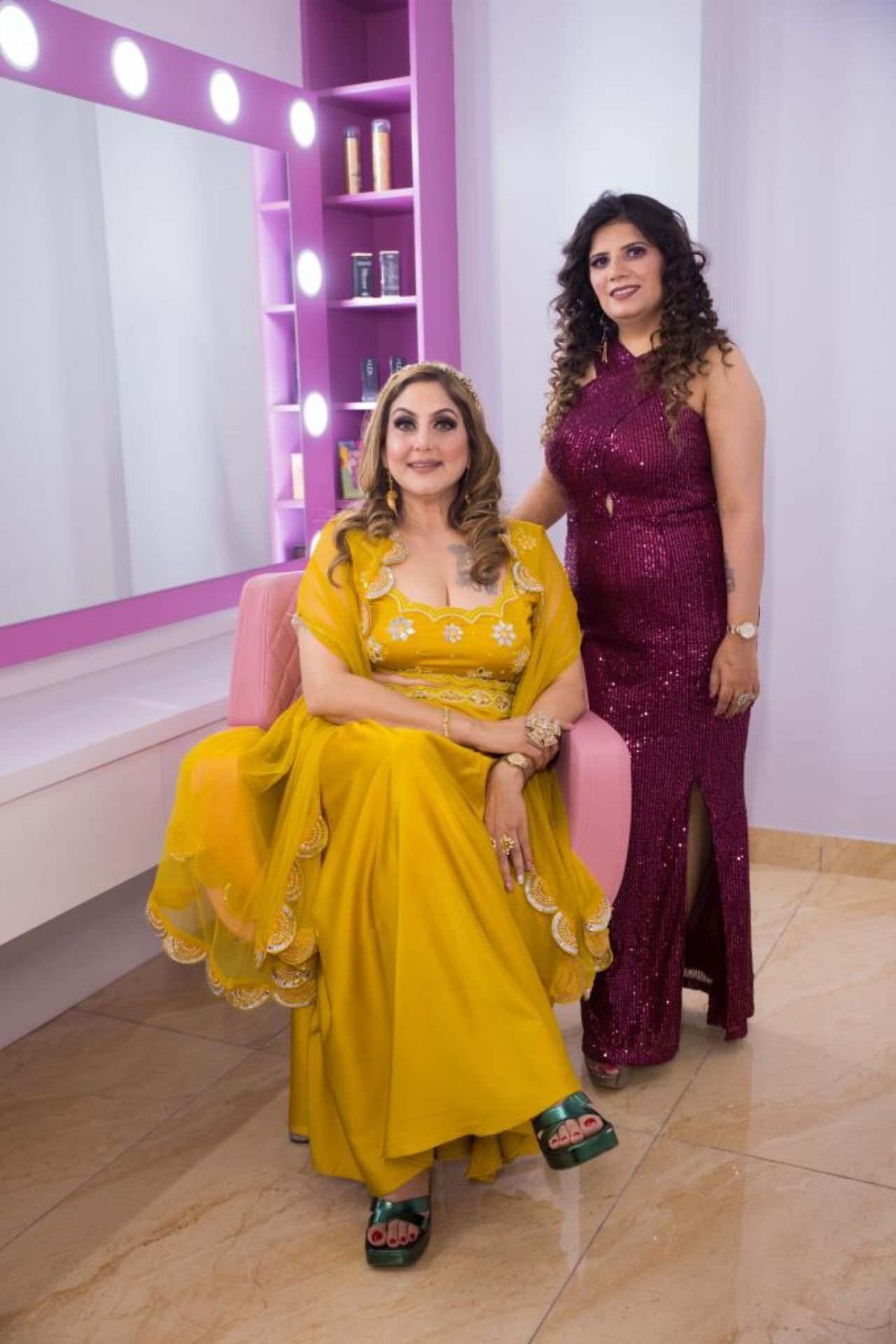 About me
MDM Jaipur is owned by Neetu Agarwal. She is a certified Cosmetologist and Dermatologist (VLCC). She is certified by Meenakshi Dutt Makeovers as a Makeup Artist ad also has 12+ years of experience in this industry.
Neetu Agarwal is a self-motivated professional, also very hardworking and passionate about building companies from within by attracting intelligent and productive professionals. She's a quality-driven leader focusing on growth and experience in fundraising, customer acquisition, and executive management.
For all those who have been off lately wandering and searching for the best beauty salon and best makeup artist in Jaipur, their search is over. Dive into our luxurious franchise of Meenakshi Dutt Makeovers spreading in Jaipur. MDM (Meenakshi Dutt Makeovers) Jaipur, gives an opportunity to all the makeup lovers rather they want to learn makeup or want to get ready for any occasion in their lives, to enhance their love and skill set for makeup by providing a wide range of makeup courses for students to learn and grow offline and online. Also, we provide various makeup packages which are available for all the women out there, which they can avail of from the makeup studio in Jaipur. Start your makeup journey today as MDM is providing a platform for all to grow as professional makeup artists.
Our Happy Clients
MDM Jaipur is the best makeup salon in Jaipur. Highly trained makeup artists at MDM Jaipur made my marriage evening one step more memorable with her makeup skills, everyone loved the makeup which was so natural not like other cake makeup. Thank you so much for such a lovely and very natural makeup.
Sanya Nagpal
Bridal Makeup
I booked a Senior Makeup Artist for my wedding reception last year and she was great! Very sweet and calm, and can make you look very glam! Even without a trial, she did a great job and really dolled me up. I love her use of luminous foundation that's very contemporary. And she's super fast and effortless!

Rohini Sharma
Reception Makeup